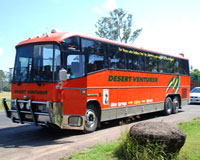 Situated in the Ahmednagar district of Maharashtra, Shirdi is strategically located and is easily accessible by most of the major cities of India. The nearest Maharashtrian city to Shirdi is Nasik which is merely 90 km from the holy town. The capital of Maharashtra Mumbai is approximately at a distance of 290 km from the city of Sri Sai Baba. One can reach the holy city by whatever means which are convenient to the pilgrim. Shirdi is accessible by air, rail as well as road journey. Kopergaon and Manmad station are the two important railway stations around Shirdi where trains from all over India halt. Read on to know more about how to reach Shirdi.
By Air
The Shirdi town itself doesn't have an airport but for people in a hurry to reach Shirdi they can take a flight to the domestic airport at Nasik which is merely 90 km from Shirdi. Aurangabad is the next nearest airport to Shirdi at a distance of 140 km. For people coming from abroad they can take the flight to Mumbai and from there board a train or take road journey to cover the 290 km distance.
By Rail
Shirdi being one of the most visited pilgrimage town of India is well connected by a rail network from the major cities of India. The nearest railway station of Shirdi is Kopergaon which is 14 km away from the main city. The second closest station to Shirdi is the Manmad station which is at a distance of about 58 km. With major trains plying via Shirdi, reaching this town is not a hassle from any part of the country.
By Road
Shirdi falls on the Ahmednagar-Manmad highway and is easily accessible by a road journey. With the metro city of Mumbai at a distance of 290 km the journey to the holy city takes just about eight hours. Several inter-city buses ply to and from Shirdi to the major cities of Maharashtra. Pune, Aurangabad, Nasik, Mumbai have regular bus services to the holy city of Shirdi. One can even book a private cab or mini-bus to reach Shirdi.